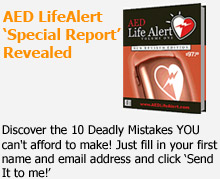 Register now for our "FREE" service to monitor your batteries,electrode pads and CPR responder expiration dates.
Free First Aid Kit with all AED's.
"Free" shipping on all AED's.
(Enter Coupon Code "100" at checkout)
The online supply resource for the US government
American Med Supply is proud to supply the United States Government.
Click here to go to GSA Advantage!

For more information or to place and order, please call (877) 899-0002
---
American Med Supply
4900 Brittany Drive S., #1803
St. Petersburg, FL 33715
Phone: (877) 899-0002
Fax: (866) 619-5065
GSA / VA Contract Number:
  V797P-4473b
Medical Equipment & Supplies
Contract Expiration:
  August 14, 2016
DUNS #:
020 277 733
Fed ID:
26-1684297
Business Classification:
Small